How EstVis increases profitability
We would like to show some of EstVis' features helping collision repair businesses to increase profits and reduce costs.
EstVis is integrated with major vendors: PPG® , Axalta®, BASF®. When actual consumption exceeds the estimated value, EstVis automatically supplements for additional paint materials, providing invoice from paint mixing system to insurer.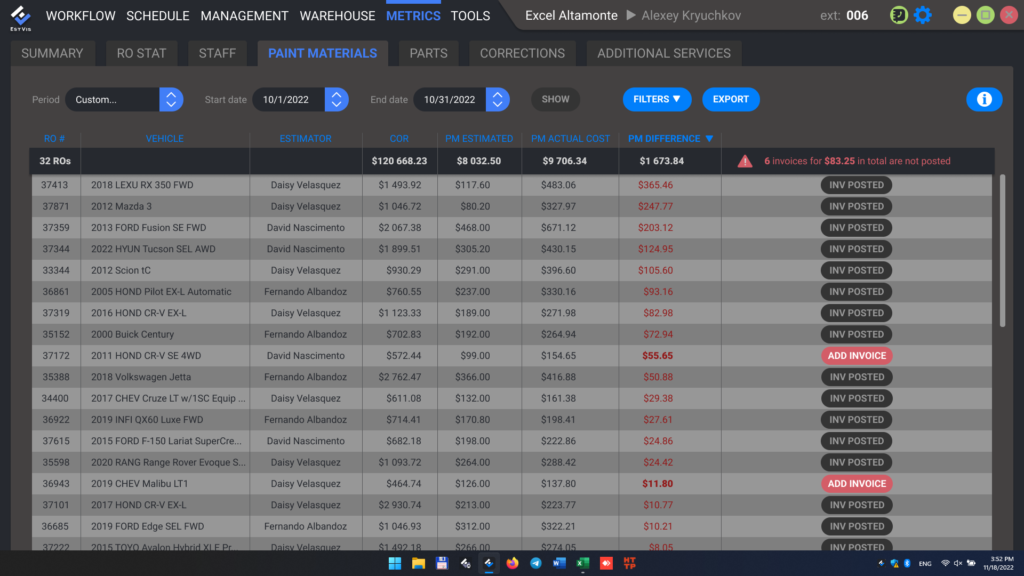 List prices in the estimating system database quite often do not match invoice prices from the vendors with discrepancies reaching hundreds of dollars – EstVis monitors and automatically warns about the need to make corresponding adjustments. EstVis can push PPD to the estimating system after review.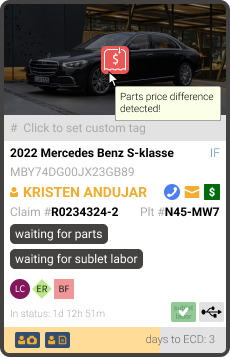 Estimating systems do not always enforce mechanical labor categorization, leading to significant profit loss. Even experienced estimators forget to take the extra steps. EstVis automatically checks and applies mechanical labor category to the estimate when applicable.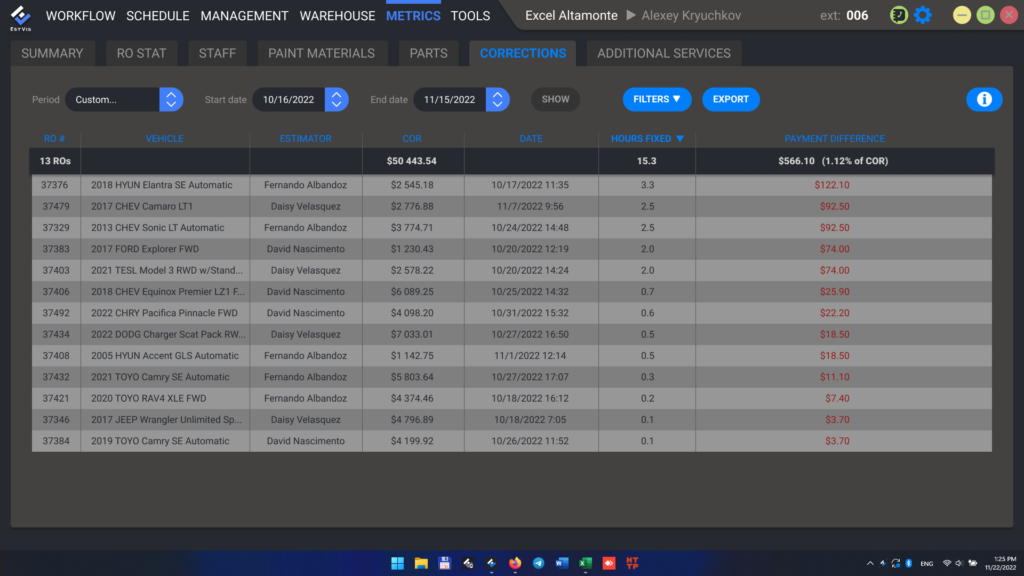 EstVis can automatically send messages and/or emails to the customer offering additional services (such as car wash, wheel alignment or headlight restoration). The services and messages can be customized individually.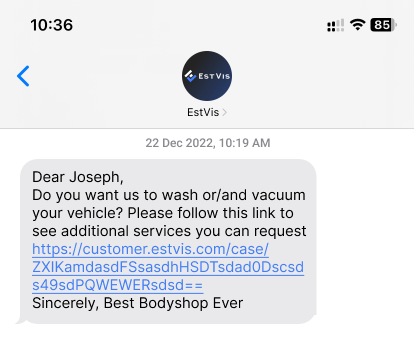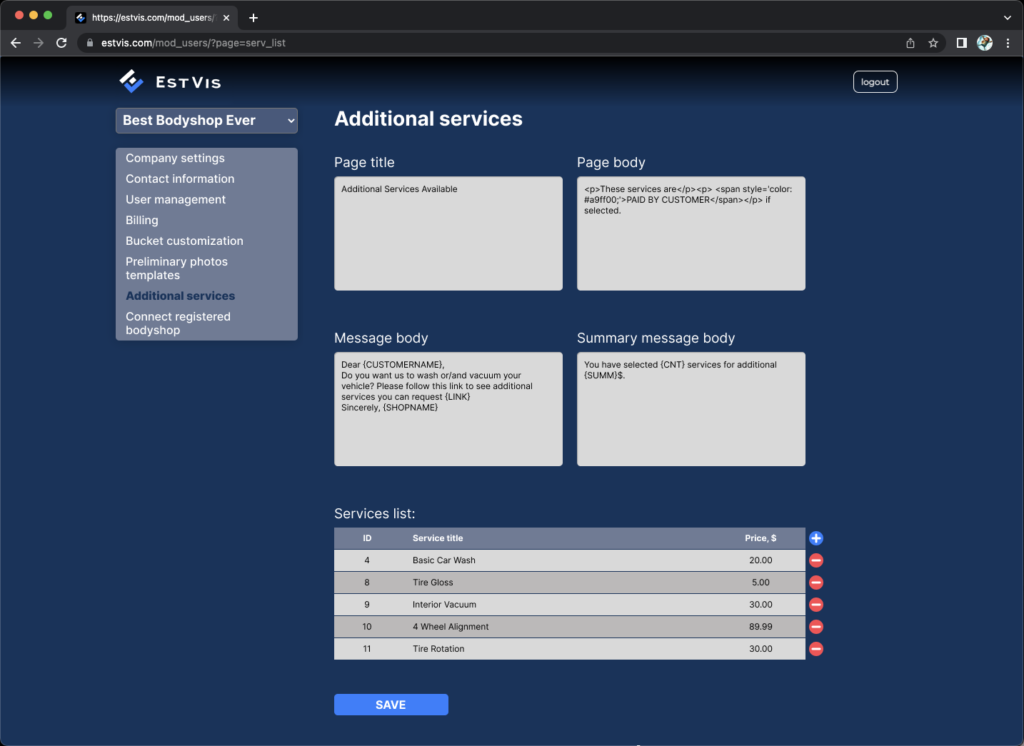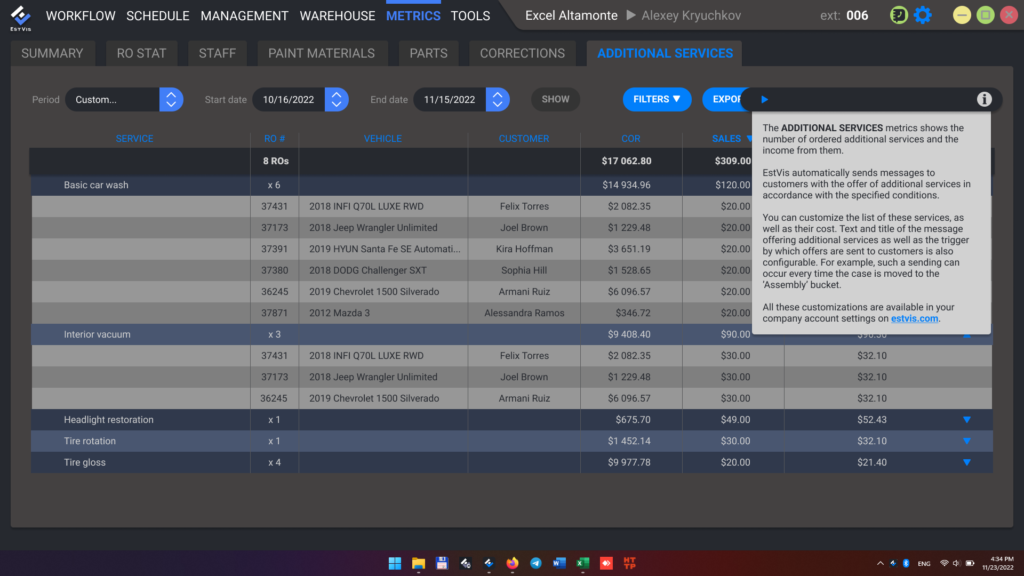 Estvis dramatically reduces the amount of unnecessary phone calls from/to the customer. Automatic status updates, prefilled electronic paperwork, scheduling, guided photo templates… EstVis significantly increases the amount of ROs a single CSR can handle.
EstVis sends PayPal link to the customer requesting payment for deductible, betterment and any additional services sold, including convenience fee and sales tax where applicable. Minimizing customer interactions at pick up.